Laundry Room
The hardest working room in the house!
Free design consultation
Custom design
Professional installation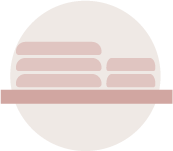 Folding Counter
Say goodbye to piles of clean clothes with a convenient folding counter.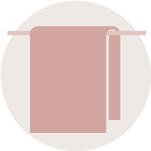 Drying Rack
Give delicate items a dedicated space to dry with a fold-out drying rack.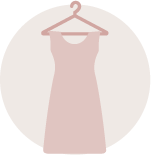 Hanging Station
Avoid wrinkles and allow clothing to air-dry with out-of-the-way hanging rods.
LET'S DO THIS TOGETHER.
SCHEDULE YOUR FREE CONSULTATION TODAY!
Please share your information below and one of our design consultants will be in touch within 48 hours to set-up a free in-home or virtual consultation.
Every closet designed and installed to fit your space!
Custom Laundry Room Storage in Western Pennsylvania
Your laundry room is one of the hardest working rooms in your home, but it's often the one that gets the least attention. Dirty clothes can quickly pile up on the floor, while cleaning supplies are stuffed in cramped laundry room cabinets. At Inspired Closets Western Pennsylvania, we specialize in creating custom organization solutions that keep your laundry room organized and inspired.
The secret to a well-organized and functional laundry room is customization. Our team of skilled designers take the time to fully understand the frustrations you're having with your existing laundry room design, and what you'd like to see in your new laundry room. Using this information, we can create a laundry room that works for you. We'll implement space-saving features like custom laundry room cabinets to hold cleaning supplies, hanging rods to dry delicate clothing, and hamper cubbies to make it easy to sort dirty laundry. We can even install a retractable ironing board that can be used to iron clothes, then be easily tucked away when not in use.
We can transform your laundry room into an organized space that's free from stress in just four easy steps. Our team will guide you through every step of the process with empathy, patience, and understanding. And if you need to make adjustments, just let us know. We want you to absolutely love the finished product and we'll work hard to create your ideal custom laundry room design. We create custom designs for homes in Western Pennsylvania and surrounding areas, including Delmont, Murrysville, and Export. Call us today to schedule your consultation.
Learning Center
We invite you to visit the Inspired Closets Learning Center. Our library of resources are sure to help you learn more about custom home organization and provide you with tips and ideas to tackle your next project.
Learn More