Free design consultation
Custom design
Professional installation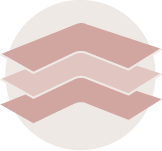 Corner Shelves
Custom corners maximize every inch of your kitchen pantry space.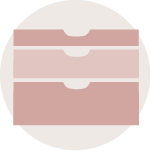 Pull-Out Drawers
Keep any item within reach with pull-out drawers of various sizes.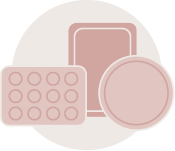 Sheet Pan Storage
Vertical dividers take advantage of thin sheets, pans, and platters.
Schedule A Free Consultation
Please share your information below and one of our design consultants will be in touch within 48 hours to set-up a free in-home or virtual consultation.
"*" indicates required fields
Your kitchen is a place to spend time with friends and family while enjoying delicious meals and comforting treats. It's the place where memories are made, which means it's also a high-traffic area. With everyone coming and going, whipping up snacks, or cooking a quick breakfast before heading off to work, it's easy for any kitchen to feel cluttered. You may feel even more stress when you don't have designated spaces for kitchen appliances, cookware, and utensils. An organized kitchen pantry can change that by calming the chaos and keeping all items within reach. 
The team at Inspired Closets specializes in custom pantry designs for kitchens of all sizes. Whether you're looking to add a bit more storage space or install a custom-built pantry, our team of designers has the skill and experience to transform your space. We know that you'll absolutely love your custom kitchen pantry cabinets and storage solutions. Why? Because we make every decision with you in mind. We want your custom kitchen pantry to fit in seamlessly with your lifestyle, so we take the time to get to know you and your needs before we even begin the design process. During our friendly, collaborative process, we keep you involved every step of the way, ensuring you enjoy the finished product for years to come. 
So what you can store in your custom kitchen pantry? The real question is: what can't you store? Because we tailor our designs to your exact needs and specifications, you'll have room for every item you want to store in your kitchen pantry. We'll install sliding trays for your small appliances, wine bottle and stemware storage for your adult beverages, or secure cabinets for your grandmother's china. Our designs are not one-size-fits-all. Rather, they're designed around what you already have, to streamline mealtimes and simplify your life. 
Wondering what our customers think?
"Inspired Closets worked with my builder to design the four walls of my closet that would best fit our space."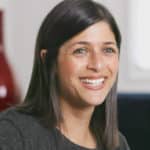 Nicki
Hear More From Clients Just Like You
Learning Center
We invite you to visit the Inspired Closets Learning Center. Our library of resources are sure to help you learn more about custom home organization and provide you with tips and ideas to tackle your next project.
Learn More