Free design consultation
Custom design
Professional installation
Key Features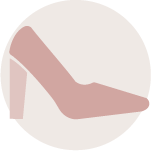 Shoe Shrine®
Create a dedicated space for tall boots and high heels.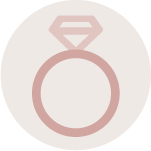 Jewelry Organization
Keep favorite pieces safe, accessible, and tangle-free.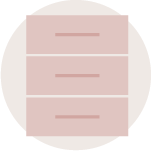 Shaker Drawer Fronts
Add a modern look and feel to closet drawers and doors.
LET'S DO THIS TOGETHER.
SCHEDULE YOUR FREE CONSULTATION TODAY!
Please share your information below and one of our design consultants will be in touch within 48 hours to set-up a free in-home or virtual consultation.
"*" indicates required fields
Custom Closet Systems in Hilton Head, SC
When you step into your closet, you should be met with a relaxing, organized sight. But, for many residents living in the Lowcountry region, the fast pace of life makes it difficult to maintain order in the closet. It doesn't help when your closet is not designed for your belongings or lifestyle. The team at Inspired Closets Hilton Head believes that a custom closet system is the best way to maintain an organized space. When every hanging rod and shelf is purposefully placed for your clothing, shoes, and accessories, organization is effortless.
In order to create a custom closet design for your Hilton Head area home that truly fits your lifestyle, we have to get to know you a little. During the first step of the custom closet process, one of our talented designers sits down with you to talk about how you use your closet and what you store inside of it. Your wants and needs will inform every design decision we make for your custom closet design. Our Hilton Head-based team even takes an inventory of your belongings to ensure every item has its place in your new closet.
If you have a large collection of shoes, our team will install a Shoe Shrine™ to separate your sandals, heels, and flats. If you love jewelry, you'll appreciate our glass-top jewelry trays to keep your necklaces and earrings safe and organized. Your closet's design will be completely customized to you, even down to the colors and hardware we recommend. Your custom closet design will compliment the style of your Hilton Head area home. Once the design is finalized, our professional installers take care of removing your current closet system and installing your new one. We've installed custom closets for hundreds of Hilton Head area residents, including those in Bluffton, Pritchardville, Okatie, and elsewhere in the Lowcountry.
Reach-in Closets
We have worked with closets of all sizes, even small reach-in closets. Our space-saving features, including valet rods and vertical shelves, make the most of every square inch in your reach-in closet. Learn more about our custom reach-in closet designs here.
Walk-in Closets
The space in walk-in closets is not always optimized for organization or efficiency. The Inspired Closets Hilton Head team creates walk-in closet designs that maximize the functionality of your space. Features such as drawers and built-in hampers result in beautiful, practical closets. Learn more about our walk-in closet designs here.
Boutique Closets
With a center island or sitting bench in the middle of your closet, you'll have all the space you need to get ready for the day. Our designs will inspire you daily by keeping your closet organized. Learn more about our boutique closet designs here.
We would love to help you calm the chaos that can take over your closet. Give us a call or stop by our custom closet showroom in Bluffton, SC to schedule a free consultation.
Learning Center
We invite you to visit the Inspired Closets Learning Center. Our library of resources are sure to help you learn more about custom home organization and provide you with tips and ideas to tackle your next project.
Learn More