Free design consultation
Custom design
Professional installation
Key Features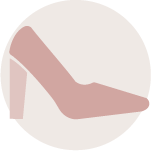 Shoe Shrine®
Create a dedicated space for tall boots and high heels.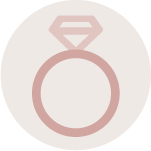 Jewelry Organization
Keep favorite pieces safe, accessible, and tangle-free.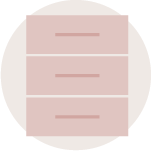 Shaker Drawer Fronts
Add a modern look and feel to closet drawers and doors.
LET'S DO THIS TOGETHER.
SCHEDULE YOUR FREE CONSULTATION TODAY!
Please share your information below and one of our design consultants will be in touch within 48 hours to set-up a free in-home or virtual consultation.
"*" indicates required fields
Custom Closet Systems in Memphis, TN
If you struggle to keep your closet organized, you are not alone. Memphis, TN area residents often come to us completely overwhelmed by their closet organization. They try to maintain order but have found it impossible. That's where we come in. The Inspired Closets Memphis team takes a unique approach to organization. Instead of trying to force organization with your current closet design, we design a custom closet system tailored to your lifestyle and belongings. Every hanging rod and shelf is purposefully placed to hold your clothing, shoes, and accessories.
In order to accomplish true customization, we need to have a complete understanding of your wants and needs. That's why we begin the custom closet process with a one-on-one consultation. We learn what you love about your current closet design and what you don't love. We want to know about your daily routines and how we can create a closet that supports them. Our designers then use intuitive features to maximize functionality. Valet rods and short- and long-hang sections keep your clothes organized, while a Shoe Shrine™ holds your sandals, flats, heels, and boots. Whatever your needs, we meet them with clever designs.
Once you approve the custom closet design, our installation team gets to work. We remove your existing closet structure and install your new custom closet. Together we'll work through the four easy steps of our custom closet process to transform your disorganized, stressful closet into an organized, inspired space. Our team guides you through the process, making every step easy and fun. We can work on closets of all sizes.
Custom Walk-in Closets
Tired of battling the organization issues in your walk-in closet? Give us a call. We have designed and installed custom walk-in closets for many Memphis, Bartlett, Berclair, and East Memphis residents. Using features like a built-in hamper and adjustable shelves, we make space for everything in your closet. Learn more here.
Custom Reach-in Closets
Our designers are masters of space design, using features to take advantage of every square inch in your reach-in closet. While you may not think so, most reach-in closets are loaded with organizational potential that just needs to be realized by great design. We've created efficient reach-in closet designs for both a child's or an adult's closet. View some of our custom reach-in closet designs here.
Custom Boutique Walk-in Closets
Unlock your closet's full potential with a custom boutique closet design. Our chandeliers, walk-in closet islands, and custom benches transform your closet into an elegant and relaxing space. Check out more of our boutique walk-in closet features here.
Take the first step toward a more organized life by scheduling a consultation today. You can call or complete our online consultation request form. You are also invited to visit our custom closet showroom in Memphis, TN.
Learning Center
We invite you to visit the Inspired Closets Learning Center. Our library of resources are sure to help you learn more about custom home organization and provide you with tips and ideas to tackle your next project.
Learn More