Free design consultation
Custom design
Professional installation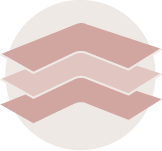 Corner Shelves
Custom corners maximize every inch of your kitchen pantry space.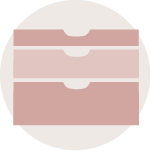 Pull-Out Drawers
Keep any item within reach with pull-out drawers of various sizes.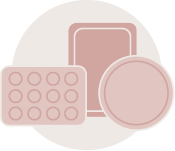 Sheet Pan Storage
Vertical dividers take advantage of thin sheets, pans, and platters.
LET'S DO THIS TOGETHER.
SCHEDULE YOUR FREE CONSULTATION TODAY!
Please share your information below and one of our design consultants will be in touch within 48 hours to set-up a free in-home or virtual consultation.
"*" indicates required fields
Custom Kitchen Pantry Designs in Western Pennsylvania
The kitchen is one of the busiest rooms in your home, hosting every event from weekend breakfasts to big holiday dinners with extended family. Whether you're preparing simple weeknight meals for your family or a special occasion meal for family and friends, it's easy for the kitchen to become cluttered and disorganized. Without a little order, mealtime can lead to a lot of frustration, especially when you're looking for ingredients in a disorganized pantry.
The team at Inspired Closets Western Pennsylvania creates custom pantry designs to transform your kitchen, and bring efficiency and organization to your life. We specialize in maximizing the functionality of your kitchen using space-saving features like built-in spice racks, vertical dividers for baking sheets and cutting boards, and custom shelves for any items you need to store. No matter your needs and wants for your kitchen, our team will create a custom-built pantry tailored to you.
We know that deciding to build or remodel your kitchen pantry is a big decision, and we want you to feel totally confident in working with our team. Our goal is to make the custom kitchen pantry cabinet design process easy and seamless in Pennsylvania and surrounding areas, including Delmont, Murrysville, and Export. Once the process is done, you'll have a beautiful and functional kitchen pantry that provides space for everything. Give us a call today to schedule a free consultation and begin the process.
Vertical Dividers
Do you need a place to store those awkward kitchen items like cutting boards, muffin tins, pizza pans, or baking sheets? These supplies are often too awkwardly shaped to fit in normal kitchen cabinets or end up on the very bottom of a drawer, and that's why our team can create custom designs that give them a designated home. With our vertical shelves for your kitchen, those hard-to-store items become visible and easily accessible. We build the perfect storage solutions into every pantry, maximizing every inch of available space.
Pantry Drawers
Kitchen pantry drawers are ideal for storing anything you can think of, including pots and pans. Our custom-built kitchen pantry drawers can be sized to hold whatever you need to store. If you need drawers to hold your stockpot or standing mixer, we will make sure they're large enough to get the job done. If you need smaller, thin drawers to hold your flatware, we will ensure they are built to your specifications.
Stemware Storage
Where do you store your stemware when you're not hosting a dinner party with friends and family? Wine glasses, champagne flutes, and cocktail glasses are delicate and can be easily broken, so we make sure they have a designated place when they're not in use. Our team can easily include stemware storage options in your custom kitchen pantry design, so your stemware stays safe until your next party.
Learning Center
We invite you to visit the Inspired Closets Learning Center. Our library of resources are sure to help you learn more about custom home organization and provide you with tips and ideas to tackle your next project.
Learn More