Free design consultation
Custom design
Professional installation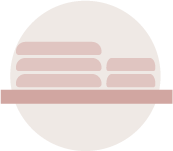 Folding Counter
Say goodbye to piles of clean clothes with a convenient folding counter.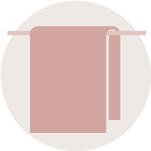 Drying Rack
Give delicate items a dedicated space to dry with a fold-out drying rack.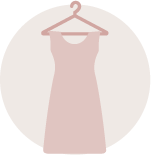 Hanging Station
Avoid wrinkles and allow clothing to air-dry with out-of-the-way hanging rods.
LET'S DO THIS TOGETHER.
SCHEDULE YOUR FREE CONSULTATION TODAY!
Please share your information below and one of our design consultants will be in touch within 48 hours to set-up a free in-home or virtual consultation.
"*" indicates required fields
Custom Laundry Room Cabinets in Salt Lake City, UT
We can't make your laundry magically wash itself, but we can make doing laundry a lot easier with our smart designs and practical storage systems. The designers and installers at Inspired Closets Salt Lake City are masters of home organization. We know how to take even the smallest of laundry room closets and transform it into a beautifully organized space.
Our team has years of experience designing custom laundry room cabinets for Salt Lake area residents. Over the years, we've learned all the tricks to efficiently use space in laundry rooms. We know the impact built-in hampers or cubbies for laundry baskets have on the laundry room's organization, and we know how helpful folding counters can be. But since every family has different needs, we don't make design recommendations until after the initial consultation. We want to understand how you use your laundry room and how you envision its design. Using our insights from the consultation, we design a space that supports your lifestyle and daily routines. We also select colors and hardware for the custom laundry room cabinets that match your Salt Lake area home.
Our team also takes care of turning the custom design into a reality. Our installation team removes your existing laundry room structure and installs your new one. We can usually install your new laundry room cabinets in a few hours. Transforming your laundry room into an organized, inspired space only takes four simple steps. Start the process today by calling and scheduling your free consultation.
Learning Center
We invite you to visit the Inspired Closets Learning Center. Our library of resources are sure to help you learn more about custom home organization and provide you with tips and ideas to tackle your next project.
Learn More