Free design consultation
Custom design
Professional installation
Key Features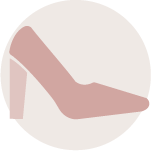 Shoe Shrine®
Create a dedicated space for tall boots and high heels.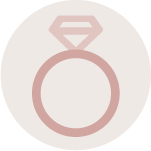 Jewelry Organization
Keep favorite pieces safe, accessible, and tangle-free.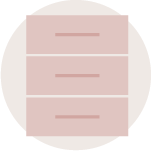 Shaker Drawer Fronts
Add a modern look and feel to closet drawers and doors.
LET'S DO THIS TOGETHER.
SCHEDULE YOUR FREE CONSULTATION TODAY!
Please share your information below and one of our design consultants will be in touch within 48 hours to set-up a free in-home or virtual consultation.
"*" indicates required fields
Custom Closets in Tucson, Arizona
Though it might not always seem significant, a well-organized closet has the potential to transform your day. There's nothing more frustrating than searching for an item when you're already in a hurry, and an organized closet can fix that. When everything has its designated space, you can easily reach or step into your closet and grab a pair of shoes, a sweater, or your favorite necklace and get on with your day. The Inspired Closets Tucson team knows that the only way to ensure organization like this is with custom closet systems designed around your life.
Our experienced designers can create custom closets in Tucson homes no matter the size of the closet. We specialize in all closet designs, including reach-in, walk-in, and boutique closets. No matter your dimensions, our team will bring it to life with space-saving features that keep your items organized and accessible. After your custom closet is installed, you'll marvel at the difference it makes every time you open the closet door. Learn more about our custom closet design and installation here.
Custom Reach-In Closets in Tucson
Maximize the space in your reach-in closet with features including vertical cubbies, valet rods, built-in drawers, and slide-out baskets. Even if your closet is small, our team can design an intuitive area optimized for efficiency. See our designs on our reach-in closets page.
Custom Walk-In Closets in Tucson
Even though your walk-in closet may already be spacious, our team can create even more functional space by installing built-in closet drawers, a Shoe Shrine®, jewelry trays, and double-hang and long-hang sections. Check out our recent walk-in closet designs to see the possibilities.
Custom Boutique Closets in Tucson
A boutique closet is a room that inspires you every time you step inside. You can get ready for your day in a beautiful and functional space with unique features like walk-in closet islands or elegant lighting details. Take a look at our past designs to see what your custom boutique closet could look like.
Our Arizona closet designers are passionate about creating functional and practical custom closet designs and functional closet spaces that are also beautiful. Our Tucson clients enjoy working with us because we focus on their wants and needs every step of the way. Each design decision is made with you in mind, from the layout and hardware we choose to the features within. When we reveal the finished project, our clients immediately feel the difference. Read our client testimonials here to learn more about their experiences.
The Inspired Closets Tucson team is dedicated to improving your life through custom closet organization systems. We can take any closet from cluttered to inspired in just four simple steps. Give us a call today or fill out a form online to schedule your consultation. You can also stop by our Tucson showroom to see our designs in person.
Learning Center
We invite you to visit the Inspired Closets Learning Center. Our library of resources are sure to help you learn more about custom home organization and provide you with tips and ideas to tackle your next project.
Learn More